Here in Reception, we provide a stimulating and hands on curriculum solely based around the children's interests and needs. We provide rich first-hand experiences to excite and inspire the children, giving them opportunities that they may have not previously encountered. Since the start of the year, the children have been exploring our classroom and making lots of new friends. We have learned to get our own milk from the fridge in the snack room and practised tidying up when we have finished playing in an area. We work hard together and are very proud of all of the things we have been doing. Here are some of the exciting things we have been doing:
We enjoyed making and decorating birthday cakes and buns with the playdough. The teachers added party bags, cups and plates too for us to use. The teachers told us that it was going to be Tatty Teddy's birthday and that he would be twelve. We decided to have a party for him and invite our own teddies from home. We even wrote some invitations!
We made a cake for Tatty Teddy. We helped to weigh the ingredients and could the eggs to help us to develop our early maths skills.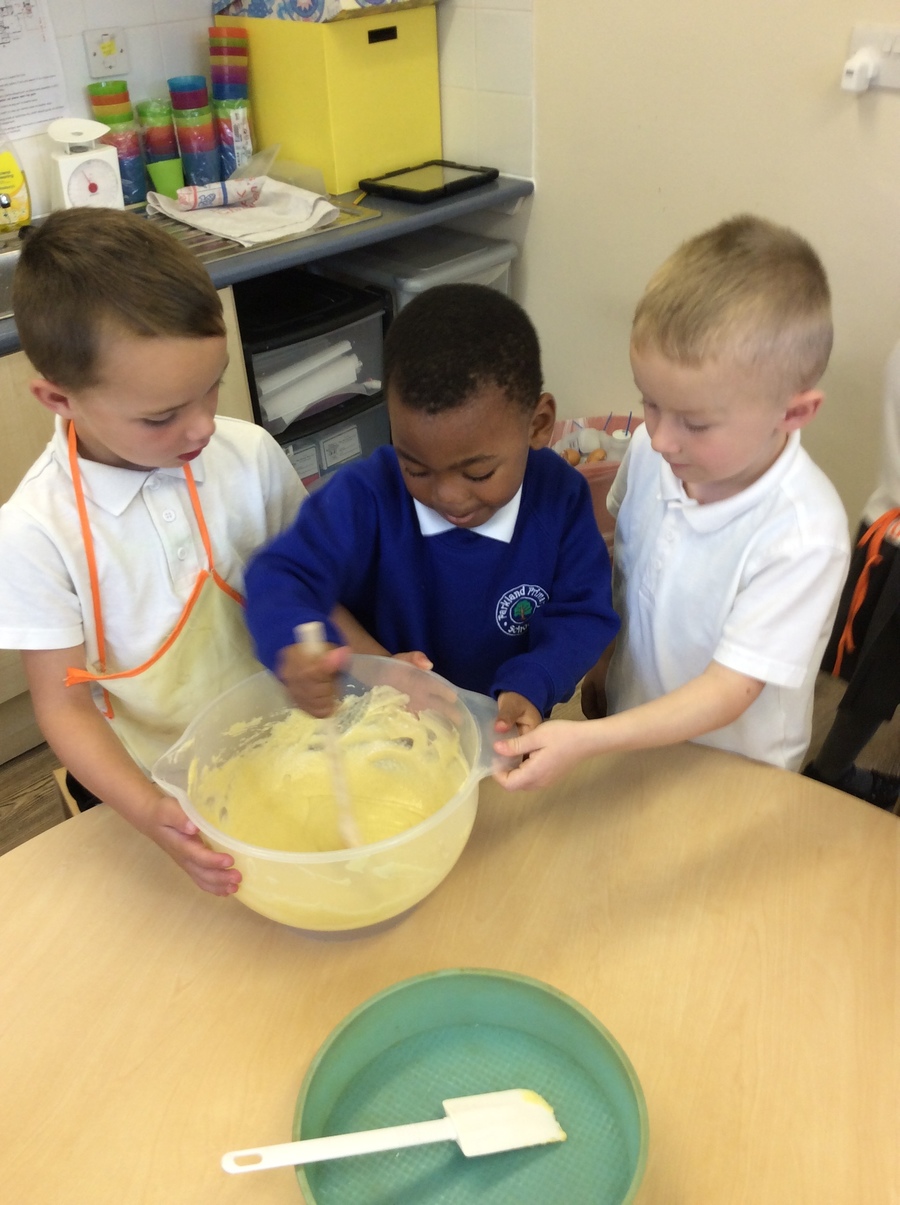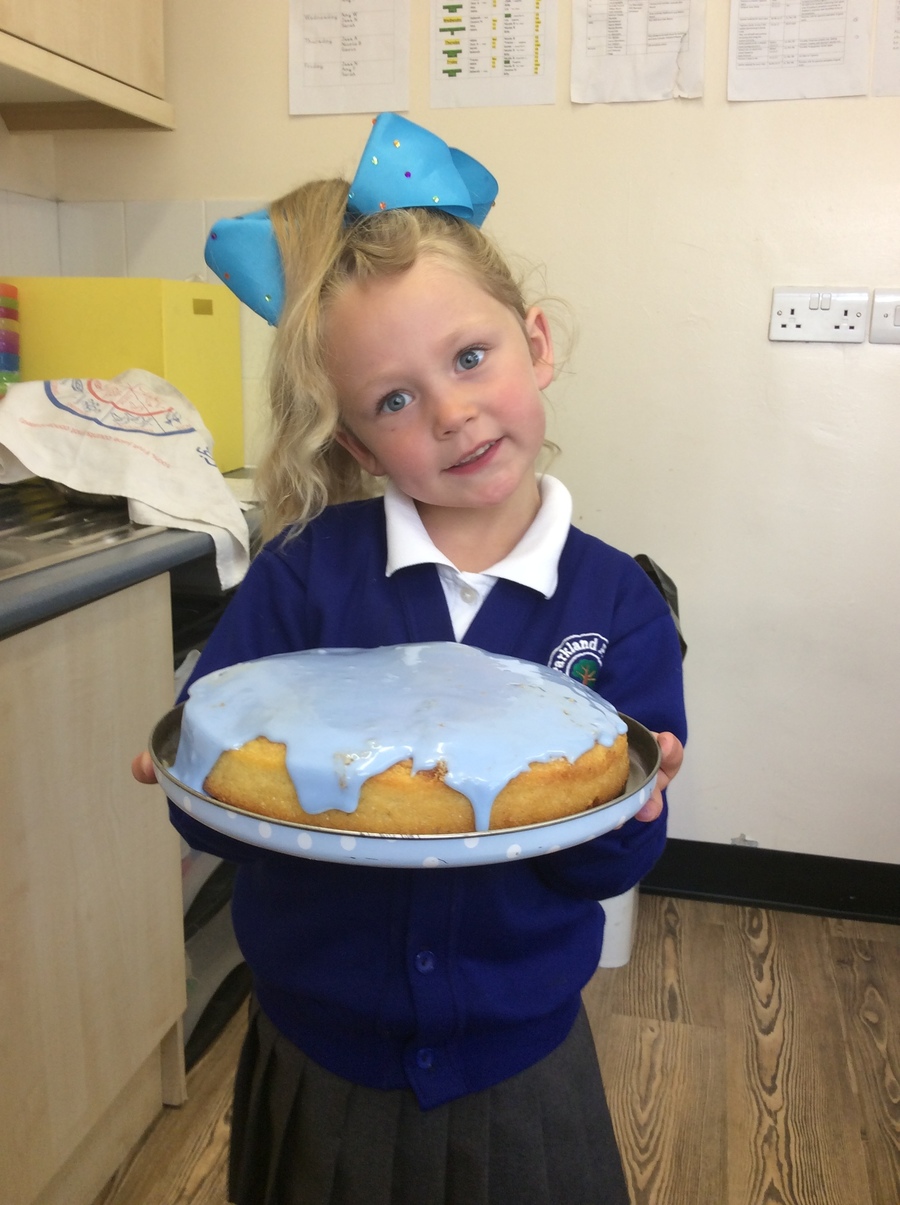 We had a party for Tatty Teddy. We counted out twelve candles and sang happy birthday. We ate a slice of cake each. There was even some left for the teachers!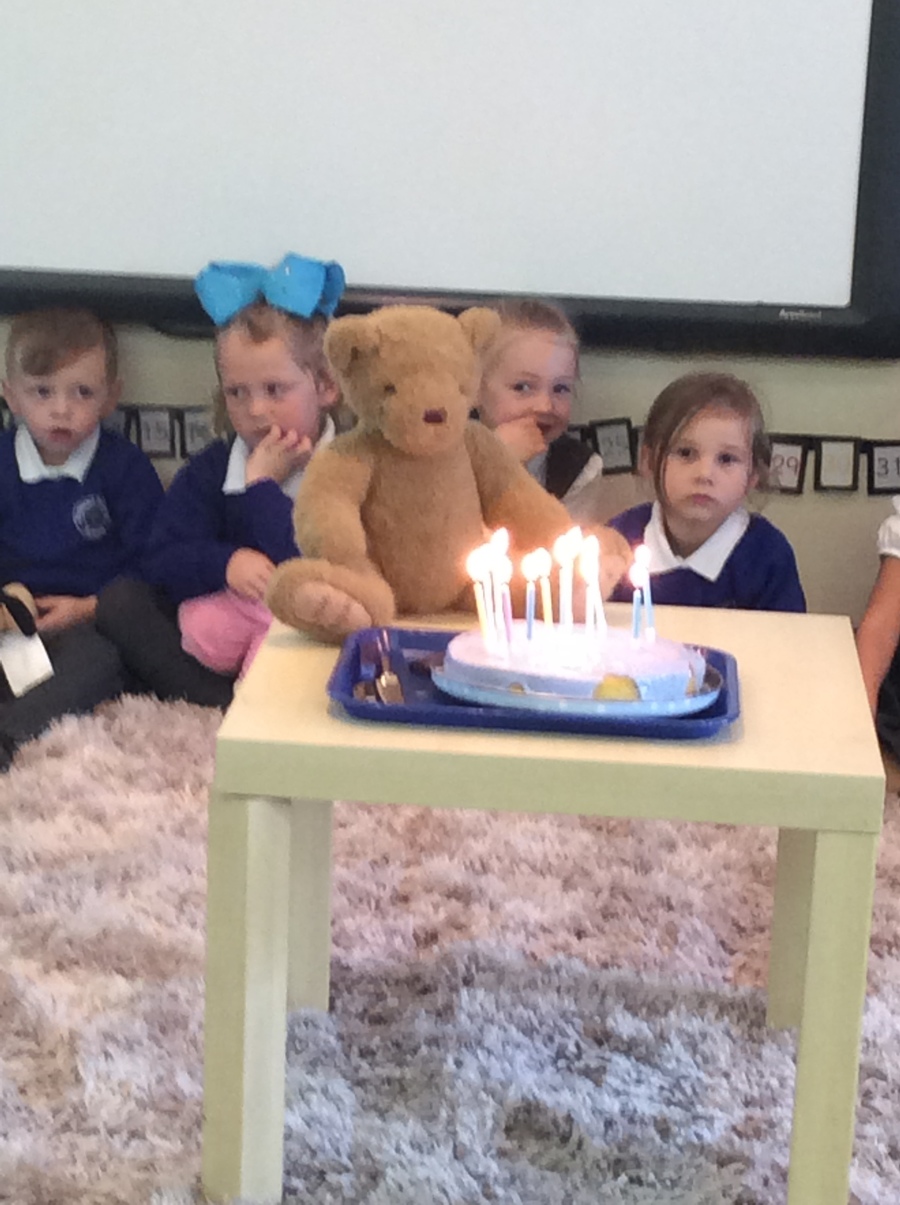 Some of the children expressed an interest in making dens. Together we made a teepee, using a variety of materials to hold it together. The children adapted it by adding windows, a door and a roof.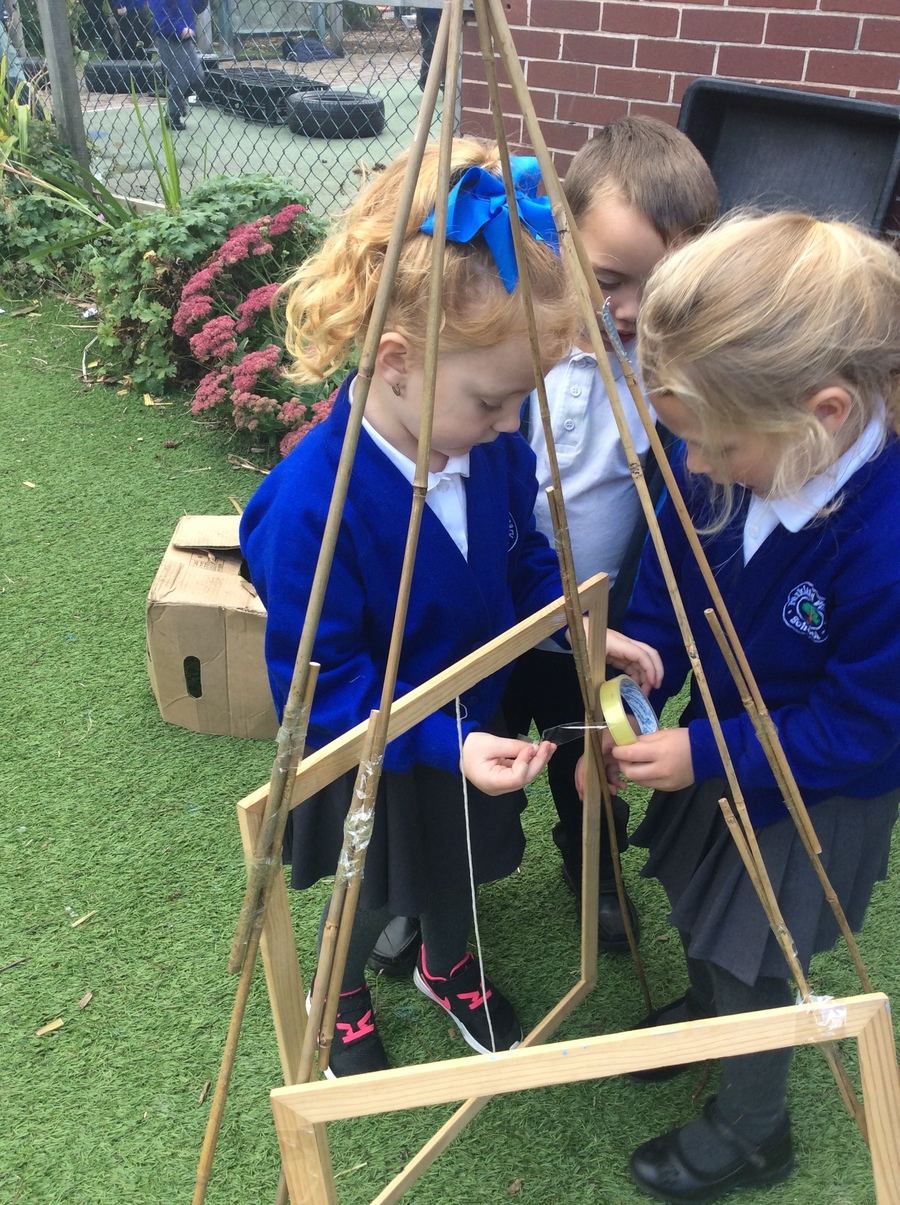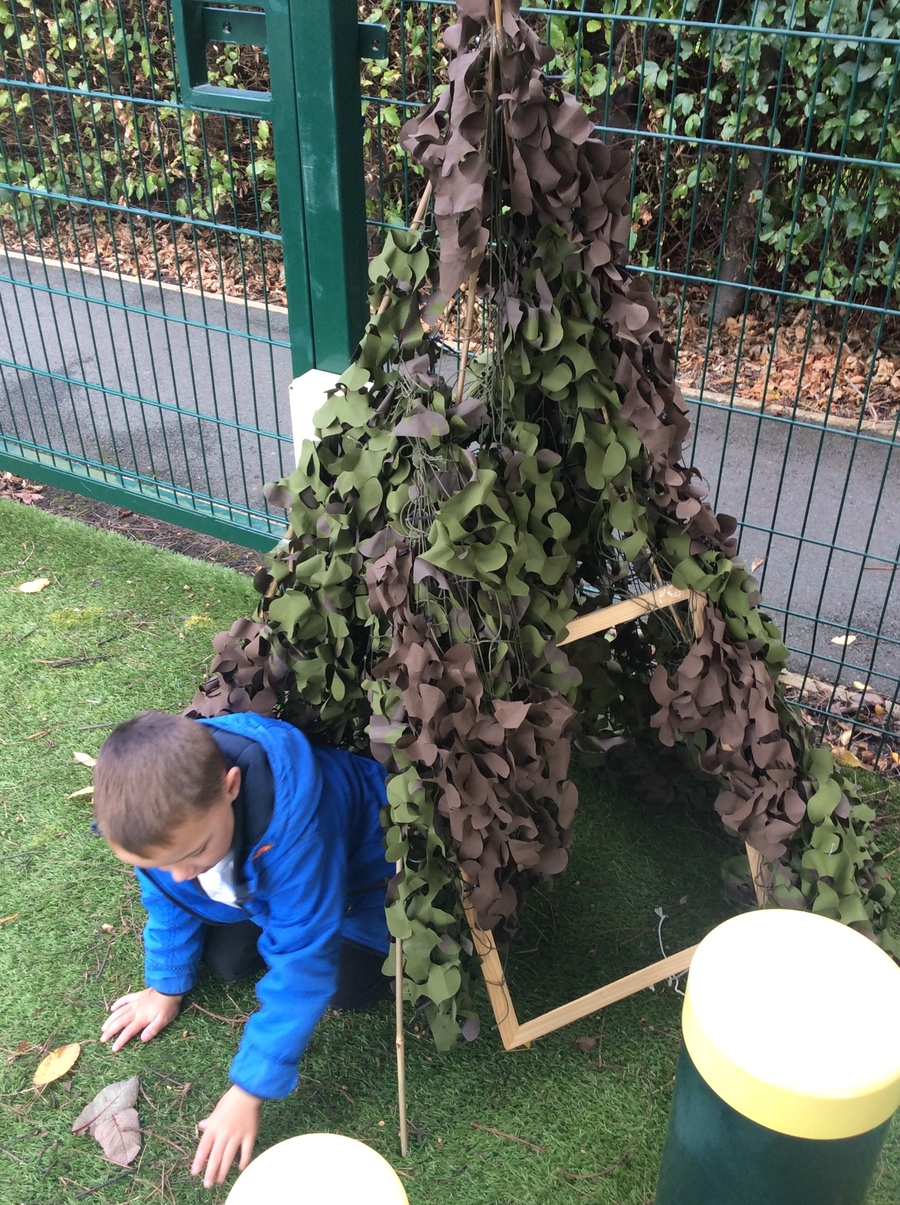 We have been having so much fun pretending to be fire fighters. Miss Badura and Miss Carter asked the West Yorkshire Fire Service to come and visit us. We went inside the fire engine, used the hose and learned about the different tools and equipment. We had so much fun!