Nursery Costume Day
Children in Nursery had a costume day today. Have a look at some of the fantastic outfits.
Nursery's Trip to Bolton Abbey
Nursery children and parents had a fabulous day at Bolton Abbey. We enjoyed exploring the activities in the woods on the wellie walk and then had a picnic by the side of the river. After feeding the ducks and having an ice cream we found a magic wishing well and all made a wish. It was an amazing day and we will plan more trips involving parents in the future.
Christmas Activity Stay and Play Session
Parent were inviting into Nursery to take part in different Christmas activities with there children. They made baubles, paper chains and decorated biscuits which the children could take home. A big thank you to all the parents that attended.
Santa Trip
Reception and Nursery had a trip to see Santa. Santa was waiting for them in his magical land. Each child got a gift from Santa's toyshop
Use this link to access your child's online learning journal.
https://eylj.org/login/
Everyone enjoyed the teddy bears picnic
(even though we had to stay inside because of the rain!)
AM nursery retold the story of 'We're Going on a Bear Hunt.'
We have been working hard trying to develop our fine motor skills, the finger gym activities help get our hands ready for writing.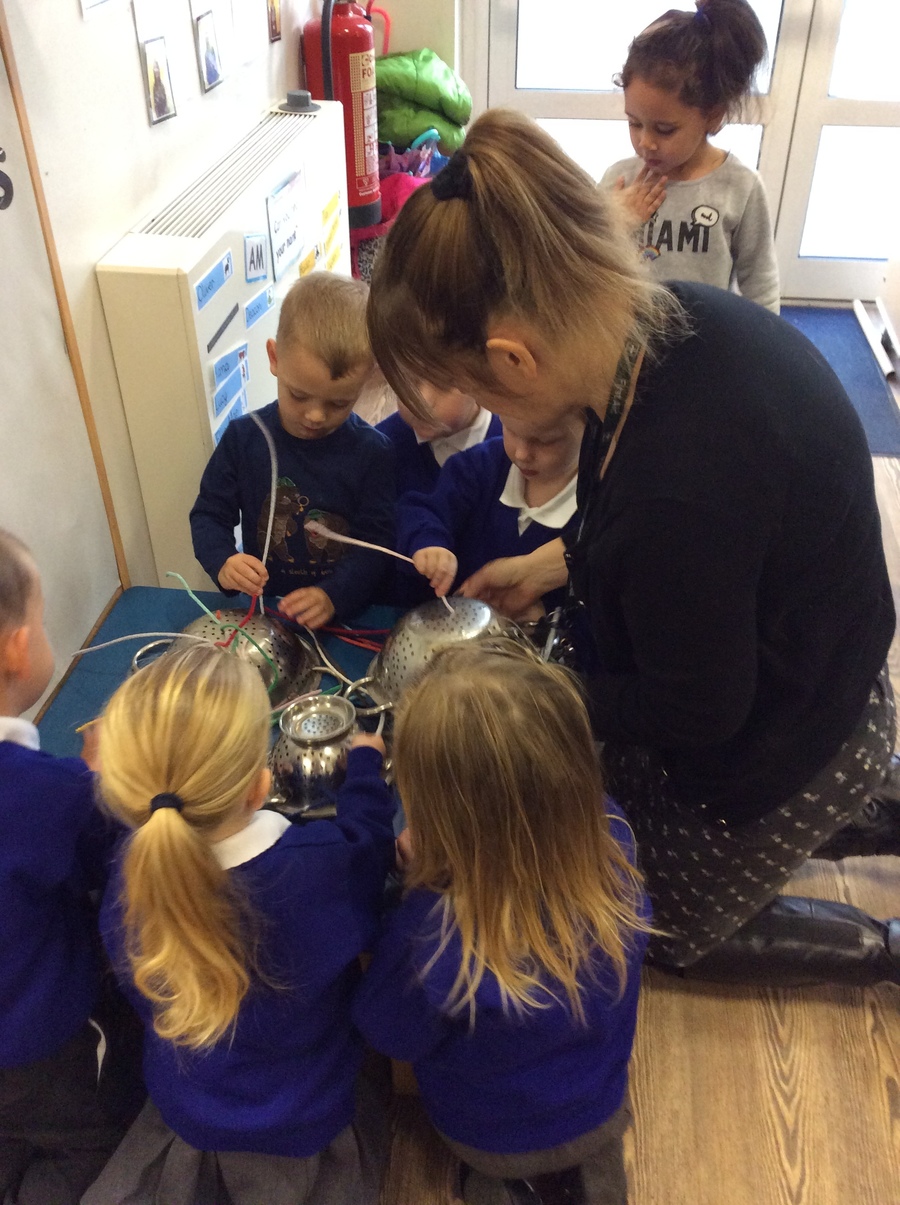 Macmillan Coffee Morning Update
thank you to everyone who took part we raised a massive
£240.40
WELL DONE EYFS
Macmillan Coffee Morning
On Friday 29th September the children in Early Years are hosting a coffee morning to raise money for Macmillan Cancer Support. AM nursery parents are invited to join Nursery from 11am and PM Nursery and Reception class parents from 2pm. Please come along if you can make it. Also we would love your donations of cakes, buns, biscuits and baking to sell on the day as we will be selling to the rest of the school after school on Friday. Thank you in advance for supporting this charity event.
Baking with Mrs Belcher
This week the children wanted to make a chocolate cake for snack, Lucky loved mixing the mixture and we all enjoyed eating the cake for snack.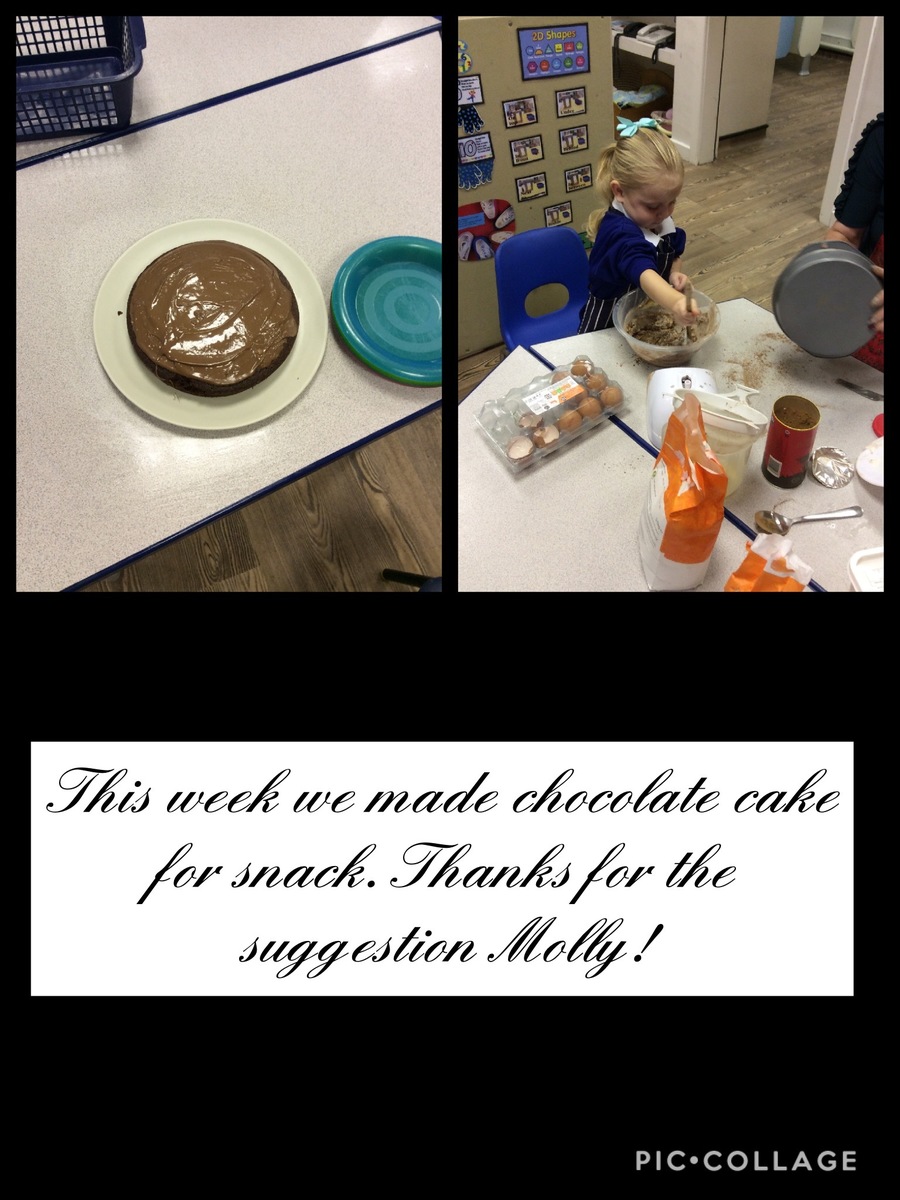 We're Going on a Bear Hunt!
Nursery visited Buck woods on Wednesday 20th, we went hunting bears. The weather was good and we had loads of fun exploring the woods. We even managed to find time for hot chocolate and a biscuit! We found a bear! Luckily it was just a teddy bear.
EAD
As well as reading the story of 'We're Going on a Bear Hunt' we watched the story on the whiteboard and created our own actions to accompany it.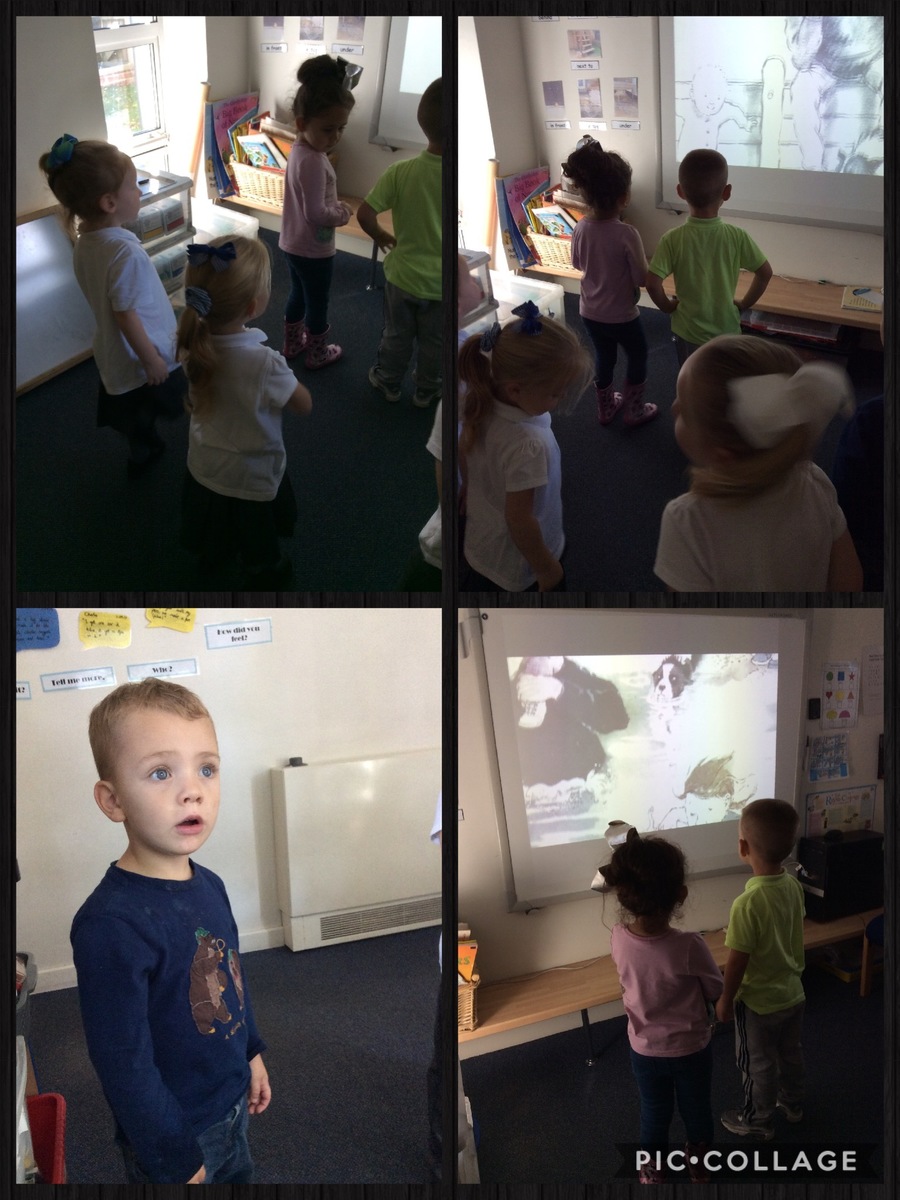 PSED
Sometimes we have to visit big school with an adult to help do an important job. Miss Birkett was going to collect extra fruit for snack, Alice, William and Sienna went along to help.
Understanding and exploring the wider world.
Nursery visited Sainsbury's to purchase supplies for next weeks 'bear hunt' in Buck Woods and for baking. Thank you for the weekly snack money donations of 50p we spent them wisely.
Understanding the World
The children in nursery found some blackberries in the garden, William suggested eating them. Mrs Belcher helped the children to make a blackberry and apple crumble for snack. It was yummy.
Welcome to all our new families and children in nursery and welcome back to our returning children and families.
This first half term we will be focusing on the story of 'We're Going on a Bear Hunt.' We will read the book until we know the story really well and can retell it from the pictures. We might also get chance to visit Buck woods and go bear hunting ourselves.
In maths we will be learning to count to ten and identify some numerals to five, we will also start to understand that numbers represent an amount. We will learn to use the terms small, medium and large and to order items according to their size.
We will start Phase 1 phonics, which will look at tuning in to sounds, and hearing sounds in the nursery environment. Every child will have their own name card and the will start to identify their name by the way it is written and their picture.
Mrs Belcher will introduce the children to a range of new songs and musical instruments and Miss Birkett will teach the children a variety of games and activities during hall time. This year we are asking for home learning to be back on a Monday. Mrs Uttley will make sure all parents have their new log in details for our new online assessment tool by the end of October.